Free Target Market Analysis Report From An Oxlo Health Insurance Cost and Coverage Expert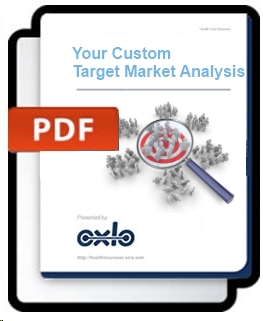 US health care reform is jumpstarting a massive change in employer-provided health benefits. Market studies show 30 percent of employers indicating they will stop offering ESI. The shift away from employer-sponsored health insurance (ESI) means more members moving to the individual market. Health Plans now face real and new types of competition for this growing market.
Are you ready to learn how your health insurance plan products really compare to your competition?
Do you have immediate insight into which insurer has a competitive advantage over you in terms of costs and or coverage?
Do you know if you are even listed in the top 50 health insurance plan search results?
Learn all this and more with a simple request for a "Free Custom Target Market Analysis Report From Oxlo Systems Cost and Coverage Experts."
Complete the form to the right to request your free assessment!
This analysis report is exclusively for health insurance industry executives, financial analysts, health plan business and competitive intelligence teams, health plan product design and marketing professionals and health plan consultants.