Are Accountable Care Organizations (ACOs) the Future of Health Care?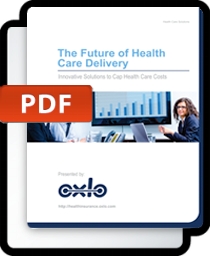 The health care industry's quest to get costs under control is leading to innovative approaches ranging from combined provider/payer plans, to ACOs, to mergers and consolidations to gain operational efficiencies.
What innovative approaches to cost control are emerging in the marketplace?
Are insurers open to joining forces with providers to offer new health care delivery methods?
What legal considerations must be taken into account?
Get answers to these questions and more in our latest white paper, "The Future of Health Care Delivery: Innovative Solutions to Cap Health Care Costs."
Complete the form to the right to download your free copy today!